Euless Drain Cleaning Plumbers
Is your drain cleaning needs not being met? Perhaps you have some problems with your sinks, bathtubs, and other plumbing fixtures, and you're ready to get them knocked out for good. If this sounds like you, Euless Plumbers TX is the perfect fit for you. Keep reading to find out how we can clean out your drains today.
Easy Solutions For Your Drains And Pipes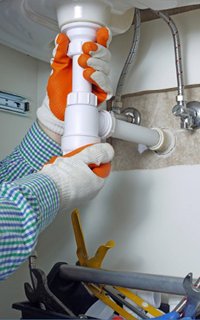 Do you have a slow drain? Maybe you were making some hamburgers with your boys and now you don't have a way to remove the grease from your sinks. If this happens, we think you'll be glad to know that we have some things that will be perfect for your problem: a snake and cutter combo.
You might be considering taking a trip to the grocery store and buying some Drano or one of its off-brand counterparts. However, these are not known for their consistency. If you want a solution that's going to get the job done the right way on the initial visit, let our plumbers do the work.
We'll Figure Out Your Drainage Issues
A blocked drain doesn't have to be the thing that cuts your paycheck in half. If you're trying to figure out an inexpensive way to remove your blockages and get back in the draining business, our online coupons are a perfect fit for you. We've got an awesome way of saving you money; take advantage
With Euless Plumbers around for the long term, your drain cleaning needs will never go without our attentiveness. We believe in giving Texans the clog removal service they all deserve. Call our phone reps if you'd like to hear about some of our next available appointment times. It could be a means to an end!