Euless Toilet Repair Plumbers
Have you been looking for a reliable toilet repair service in the local area? If your toilets are really struggling without having the right plumbing company behind them, you can count on Euless Plumbers to be that presence for you. We've got a squad full of guys who just want to help; why not give us a shot?
Repairing A Toilet Is Easy With Us On Your Side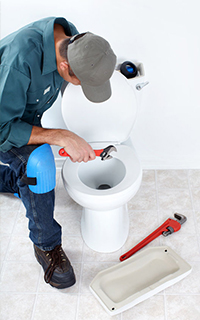 A clogged toilet can really mess up your home plumbing system if you don't get the blockage removed as soon as possible. Have you been noticing that your plunger isn't helping you with the block and you don't know what to do? If so, call us so our snakes and cutters can slice up your clogging.
Toilet installation is another service you can expect from us. We understand that repairing your commode is the ideal solution, but when you have a unit that is past the point of being fixed, we've got your back. Pick up the right plumbing product for your personal washroom and then we'll get to setting it up for you!
We'll Keep Your Washroom Toilets In Great Shape
Even though your bathroom toilets might seem like expensive repairs and replacements, you can be sure that you'll get the best deal when you come to our local plumbers. We know that you don't want to see all of your money go to your commodes; that's why we've began to offer some nice online coupons and discounts that will help you save money.
Toilet problems might seem like they're the main source of your stress, but you can have our Euless plumbing team behind you in a second whenever you notice some issues going on with it. For more information on how we help you with whatever toileting issues you might be experiencing, be sure to call us.